Guided Brown Bear Hunts in Kamchatka, Russia
The Russian Brown Bear Hunt
Brown bears are one of the most widely distributed large carnivores in the world. The Kamchatka peninsula was once entirely populated with brown bears, and in remote areas is still home to the highest recorded density of brown bears on Earth. Population estimates for the entire Kamchatka peninsula range from 10,000-14,000 bears in an area about the size of California.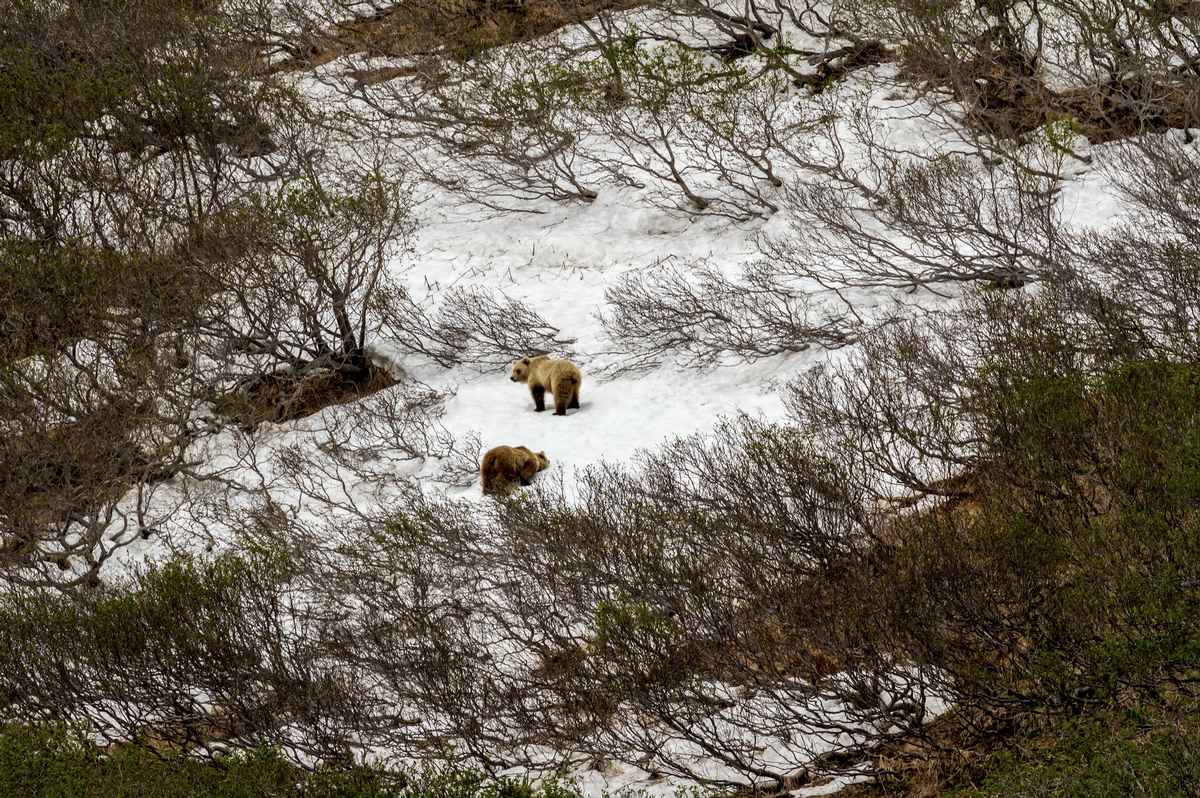 The Hunting Area in Kamchatka
Kamchatka has some of the best brown bear habitat in the world. The highest concentrations of bears occur along streams during salmon spawning. Dense dwarf Siberian pine swales as well as expansive berry tundras throughout Kamchatka create rich feeding grounds for the Brown Bears. This healthy and diverse ecosystem creates a perfect environment for bears to thrive and grow to their true potential.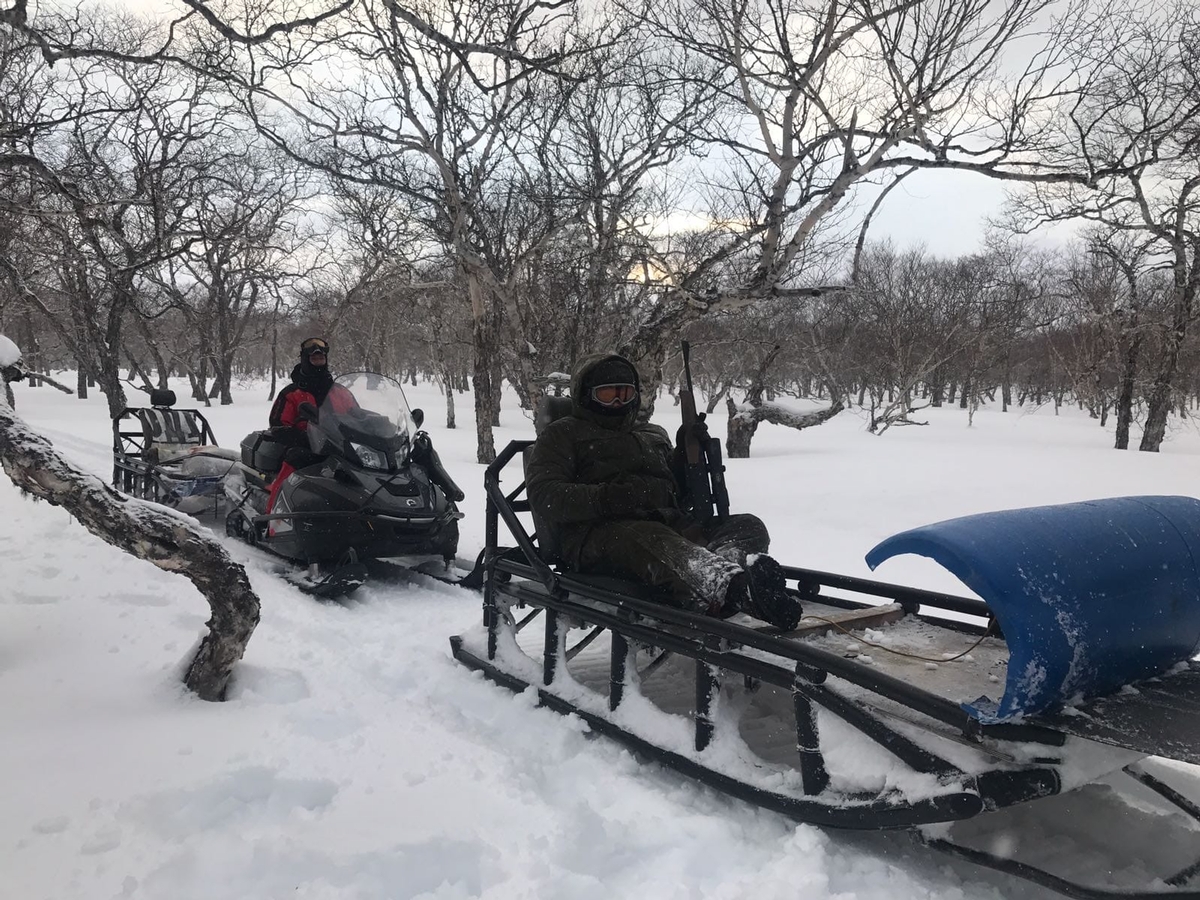 The Hunt
Kamchatka Brown Bear hunting is some of the best bear hunting available in the world. All of our hunting in Kamchatka is done one of two ways, either snowmobile or by using a helicopter to travel throughout the area. Depending on the conditions we determine which method is better suited shortly before your hunt. We like to do the majority of our hunts in late April through May when the snow covered ground makes these giant boars stand out. Hunters can expect to hunt all day trying to locate a mature boar, once spotted we try to make a stalk.
What To Expect
A hunter travelling to Kamchatka for Brown Bear can expect an action packed hunt with BIG bears. The majority of your day will be spent behind the snowmobile on the search for a big boar. Kamchatka is the place for hunters hoping to see multiple bears a day and likely go home with a bear in the 9 foot range. All of our hunters can expect to have a shot opportunity at a mature Brown Bear.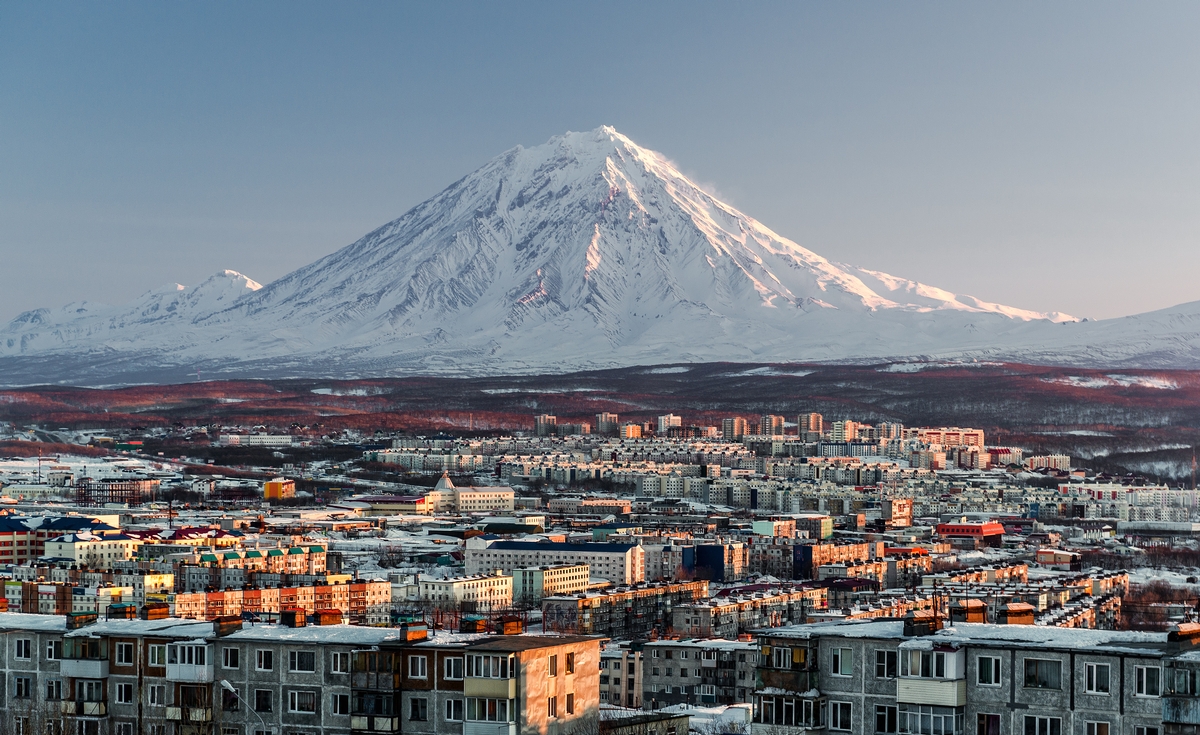 Getting Here
When travelling here your destination is Petropovlovsk-Kamchatsky. All clients will be picked up directly from the airport in Petropavlovsk by a member of our staff and depart for camp directly from the airport. Depending on road conditions you can expect a 2-4 hour drive to camp. We handle all paperwork you'll need to bring a firearm and provide you with additional paperwork needed to obtain a visitor visa. We highly recommend using a service like VisaHQ to complete the application.
Hunt Schedule
Our Kamchatka bear hunts are 7 full hunting days, clients can expect 2-3 days travel on each end of your trip.
2020/21 DATES:
April - 25-2.
May 1-8, 9-15, 14-20, 19-25.
Russian Brown Bear Hunts Gallery